XtreamService
Service drive or sales campaign – target who is likely to buy.
XtreamService is not your typical equity mining tool. Built to work as part of Reynolds Contact Management, XtreamService analyzes the profiles of your entire customer database, considering transactional, demographic, and behavioral data to identify customers likely to buy regardless of — or in spite of — their equity position.
Whether you need a targeted sales campaign, have a pre-scheduled service appointment, or even a service walk-in customer, real-time alerts ensure you'll never miss a sales opportunity.
Leveraging Predictive Analytics Through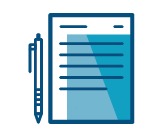 Transactional Data
Previous deal and sales and service transactional history from your entire customer base to predict who will buy when.

Demographic Data
Demographic statistics to identify likely buyers by geography, income, family status, and over 200 other factors.

Behavioral Data
Behavioral characteristics to recognize common buying triggers including customer engagement with previous offers.

The Xtreamly Hot Lead Sheet is generated based on parameters determined by you and viewable in your Contact Management Daily Work Plan.

Leads display as their own lead source in Contact Management, simplifying performance metric tracking and reporting sent to your manufacturer.

In DigiSales™, service walk-in and scheduled appointment arrivals alert the salesperson of an Xtreamly Hot upsell opportunity immediately.
See XtreamService in Action
What's next
After clicking submit, a specialist will contact you shortly via phone or email to discuss your needs. We value your privacy and will not share your information with other third-party providers.