Simplify your filing system.
The ColorFile Filing System is a comprehensive filing system designed specifically for automotive retailers. It lets you build an efficient, dealership-wide storage solution. Use traditional ColorFile labels to create all the codes necessary to label your filing system, and reduce the time spent filing and retrieving important documents. With ColorFile Labels On-Demand you can produce new files up to 60% faster than with traditional labels. Replace up to ten individual, traditional labels with one fully printed strip to save time and money.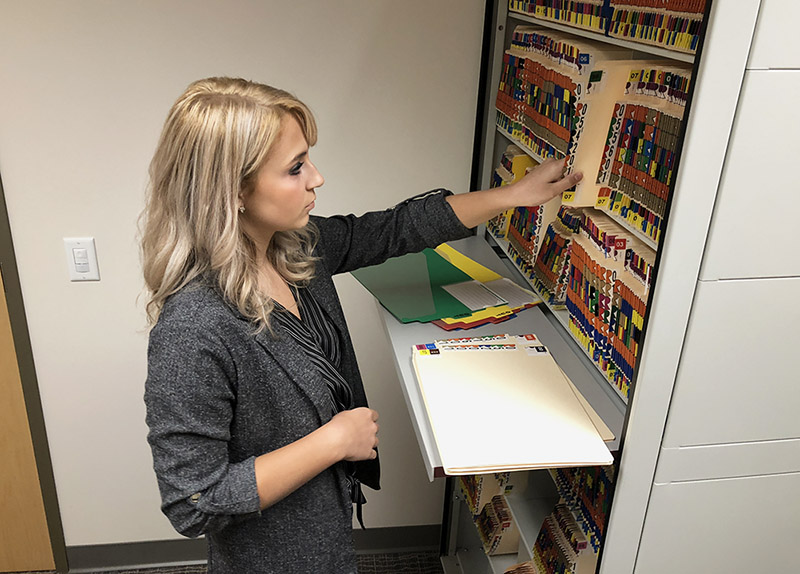 Benefits of ColorFile Filing System
Recognize files faster with an effective color-coding system.
File and retrieve quickly with terminal digit filing.
Save space and increase efficiency with open shelving units.
What's next
After clicking submit, your Document Services Consultant will be notified and will contact you soon. We value your privacy and will not share your information with other third-party providers.
ColorFile Color File filing labels paper organize organization file strip storage store find gather retreive retrieve on-demand on demand peeling prevent prevention efficient efficiency documents packets information paperwork work