Timekeeping and Attendance
Accurate and simple timekeeping.
Timekeeping and Attendance is an electronic time management tool. It allows employees to quickly clock in and out with existing system credentials. Managers can create work schedules, streamline time card approvals, and run various overtime exception reports. It tracks and reports on every hour worked so you can stay compliant with the Affordable Care Act. Approve and adjust time cards at the employee or department level. Track employees in the dealership and know when they left.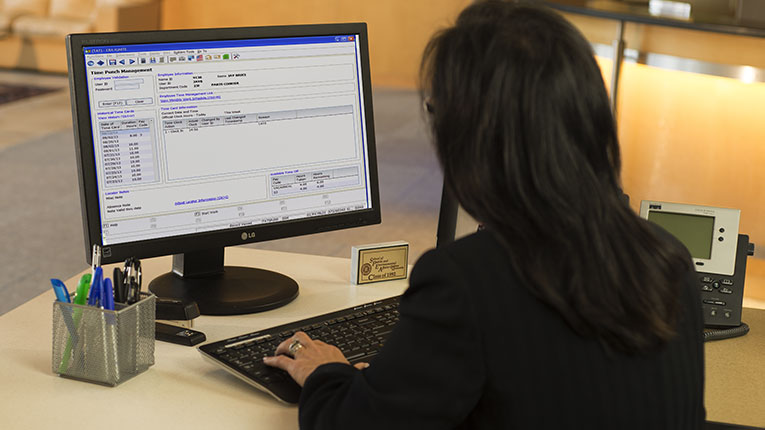 Benefits of Timekeeping and Attendance
Improve accuracy by eliminating the use of paper time cards.
Manage employee work schedules for better coverage and increased productivity.
Reduce amount paid for time not worked with accurate timekeeping.
Reduce time spent validating each payroll cycle.
Contact us
What's next
After clicking submit, a specialist will contact you shortly via phone or email to discuss your needs. We value your privacy and will not share your information with other third-party providers.