Self-Service in Service
GoMoto service kiosks help your dealership provide a modern experience, starting at the greeting. Customers can choose between interacting with an advisor or using the check-in kiosk to skip the line, allowing them to be in and out in two minutes or less.
Customers are presented a consistent greeting including menus, a trade-in appraisal option, and dealership specials on the kiosk. Additionally, advisors can spend more time selling services and focusing on profit-producing tasks.
eBook: Self-Service in Service
Check out GoMoto's eBook to get a sneak peak at how self-service is affecting the automotive industry.
Virtual Service Advisor
With the GoMoto Virtual Service Advisor, customers can walk into the service lounge and complete their check-in at the kiosk. The Virtual Service Advisor automatically corrects the customer record in the DMS with any updated information and provides a consistent presentation to every customer, every time. Presentations include maintenance menus, dealership specials, and the option for the customer to receive a trade-in appraisal while the car is on the lift. In two minutes or less, the customer is in and out of your dealership while your advisor focuses on other profit-producing activities.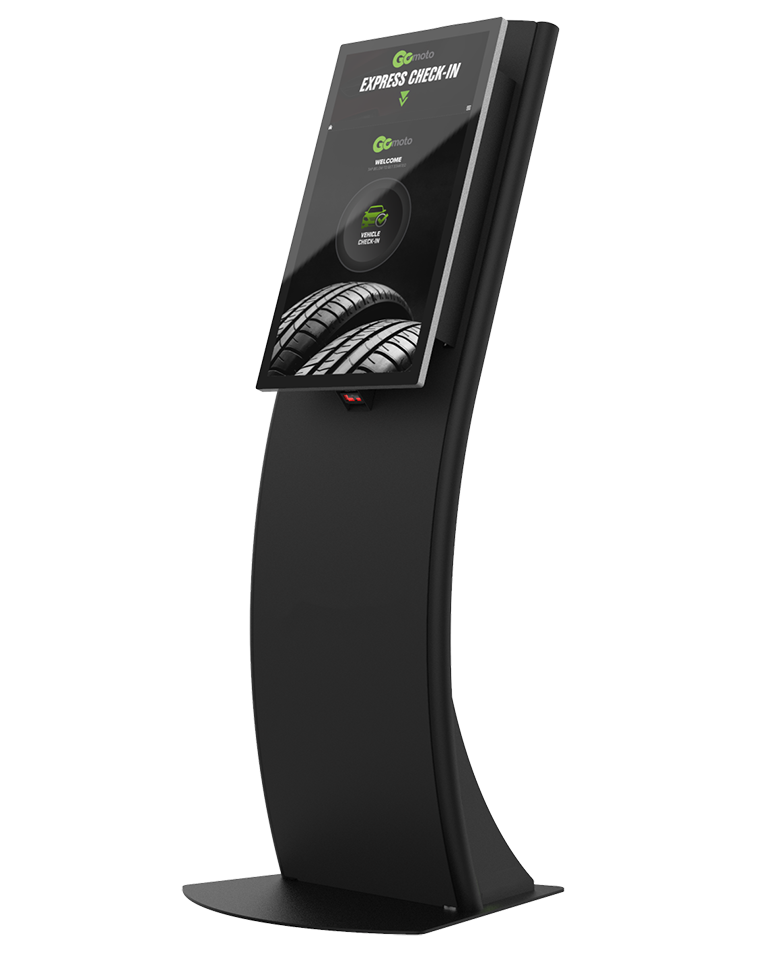 The 24/7 Virtual Service Advisor
GoMoto's 24/7 kiosk includes all of the features in the Virtual Service Advisor, but also has additional technology to help customers access your store at any time. This outdoor model includes a key drop box that eliminates issues with messy handwriting in an unsecure key drop. Customers can securely drop off or pick up their keys at any point and can pay for their services at the kiosk. This allows customers to interact with your store on their time and receive 24/7 service.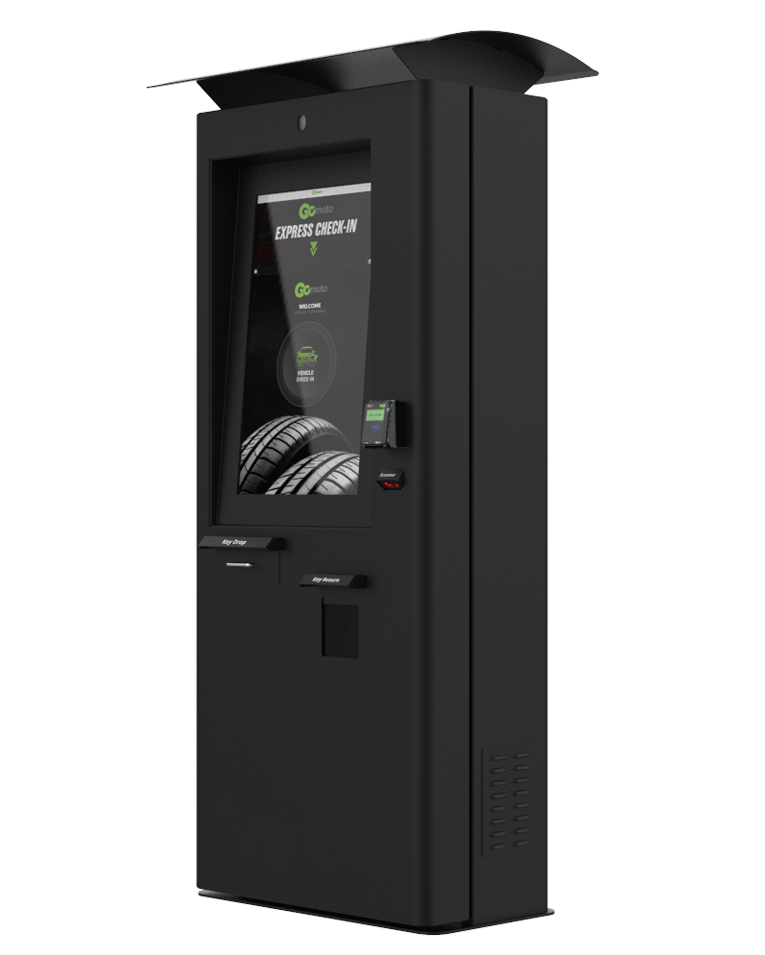 Get More Information on GoMoto
What's next
After clicking submit, a specialist will contact you shortly to discuss your needs. We value your privacy and will not share your information with other third-party providers.