The leadership team at Reynolds and Reynolds
Reynolds and Reynolds Chairman and CEO Bob Brockman leads a highly experienced and stable executive team. The executive team's industry experience is both broad and deep, and is applied daily to every initiative at the company.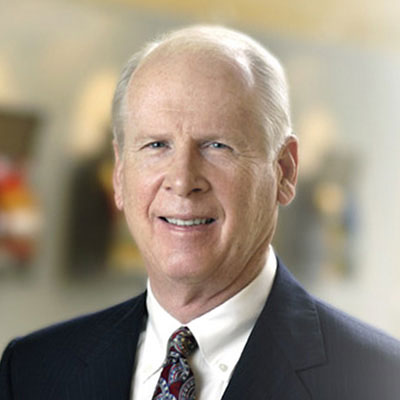 Bob Brockman
Chairman and CEO
The Chairman and CEO of The Reynolds and Reynolds Company is Bob Brockman.  He was named to those positions in October 2006 upon the acquisition of Reynolds and Reynolds by Universal Computer Services, Inc. (UCS).  Prior to assuming his current position at Reynolds and Reynolds, Mr. Brockman was Chairman and CEO of Universal Computer Systems, Inc., and its affiliated companies.  He founded the original UCS company in 1970.  For more information, visit bobbrockman.com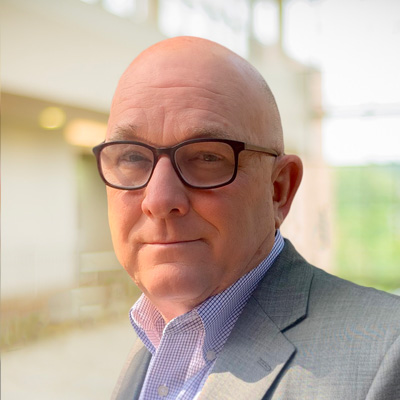 Tommy Barras
President and COO
Tommy Barras was named President and Chief Operations Officer (COO) of Reynolds and Reynolds, June 3, 2020.  Reynolds is a leading provider of automotive dealership software, documents, and professional services. 
The Reynolds and Reynolds heritage reaches back to the company's founding as a documents printer and a business that has served automobile dealerships since the 1920s, when Reynolds began providing standardized accounting forms to Chevrolet dealers throughout the U.S. In August 2006, Universal Computer Systems (UCS) acquired Reynolds and Reynolds and merged the operations of the two companies under the Reynolds and Reynolds brand. Barras joined UCS in June 1976, just over five years after the company's founding by Bob Brockman, when the company still had fewer than fifty employees.
During his early years at UCS, Barras moved into computer operations management.  "During that time," Barras noted, "everyone wore a lot of different hats – like in any start-up company."
He then moved into programming in 1981 and has been involved in software development since that time.  "In the early 1980s," Barras recalls, "computer technology was just coming into its own.  In 1981, IBM introduced its Personal Computer, Microsoft released MS-DOS, and, in three years, Steve Jobs would introduce the first Macintosh computer.
"I was able to join an industry during some of its earliest and most formative years," Barras said.  "Programming and software quickly became second nature to me.  I am a self-taught programmer.  I'd read something once, it would stick.  It was intuitive to me, logical, and I tackled every bit of it I could."
In 1982, Barras led the UCS initiative to install the first in-dealership computer.  At the time, dealerships typically used online services and shared time connected to large, central computer systems for their processing.  The option to process information any time the dealer wanted with an on-site computer was a big advantage. 
"The 1980s were really innovative for UCS and our capabilities to deliver technology advancements to dealerships."  He noted during that time UCS developed integrated applications, centralized name and vehicle storage, and one-time entry that updated every record at once, instantly, everywhere throughout the system.  "We take all of that for granted today," he said, "but at the time, each was a major innovation." 
Barras also led the architecture and development of the company's DMS – POWER, which gave UCS the lead with a complete GUI application suite for dealers.
More recently, those innovations have continued throughout his leadership in Software Development at Reynolds.  A number of the most recent innovations include:
Reynolds DMS – ERA-IGNITE – and the GUI application suite Reynolds customers had desired for years.
The docuPAD® System and e-contracting in dealership F&I.
Reynolds eWorkflow™ for electronic document storage and management.
Advanced Service for dealership Fixed Operations.
Reynolds Disaster and Failover infrastructure that protects major dealership groups from outages and data losses.
"I love building software," Barras said.  "I'm a product and software guy, and fascinated by the endless details of both.  When I go after a new product or new software, I can be a bit of a bulldog."
In addition to having managed every aspect of the company's software, technology, and product development organizations, Barras also has led hardware R&D, networking, and internal IT functions, including building the Reynolds Data Center at Research Park in Dayton, OH.
Barras and his wife, Lisa, are long-time Houston residents and teenage sweethearts.  Throughout their marriage, both have been involved in dog breeding and training.  Today, Lisa Barras raises and breeds champion American Cocker Spaniels.  She trains and shows dogs throughout the South and has three Grand Champions in her kennel.