The leadership team at Reynolds and Reynolds
Reynolds and Reynolds CEO Tommy Barras leads a highly experienced and stable executive team. The executive team's industry experience is both broad and deep, and is applied daily to every initiative at the company.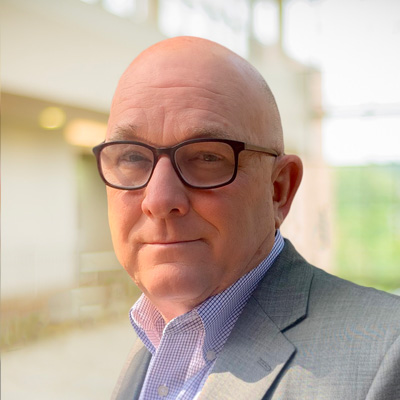 Tommy Barras
CEO
Tommy Barras was named Chief Executive Officer (CEO) of Reynolds and Reynolds, November 6, 2020. Previously, Barras held the position of President and Chief Operations Officer (COO) at Reynolds. Reynolds is a leading provider of automotive dealership software, documents, and professional services.
The Reynolds and Reynolds heritage reaches back to the company's founding as a documents printer and a business that has served automobile dealerships since the 1920s, when Reynolds began providing standardized accounting forms to Chevrolet dealers throughout the U.S.
Barras has led innovations throughout his career at Reynolds. A number of the most recent innovations include:
Reynolds DMS – ERA-IGNITE – and the GUI application suite Reynolds customers had desired for years.
The docuPAD® System and e-contracting in dealership F&I.
Reynolds eWorkflow™ for electronic document storage and management.
Advanced Service for dealership Fixed Operations.
Reynolds Disaster and Failover infrastructure that protects major dealership groups from outages and data losses.
"I love building software," Barras said. "I'm a product and software guy, and fascinated by the endless details of both. When I go after a new product or new software, I can be a bit of a bulldog."
In addition to having managed every aspect of the company's software, technology, and product development organizations, Barras also has led hardware R&D, networking, and internal IT functions, including building the Reynolds Data Center at Research Park in Dayton, OH.
Barras and his wife, Lisa, are long-time Houston residents and teenage sweethearts. Throughout their marriage, both have been involved in dog breeding and training. Today, Lisa Barras raises and breeds champion American Cocker Spaniels. She trains and shows dogs throughout the South and has three Grand Champions in her kennel.