Sales internship program
We offer one of the top sales internship experiences in North America. Our hands-on program immerses you in our sales process. Use this summer to grow as a sales professional while making an actual impact on our company.
What to expect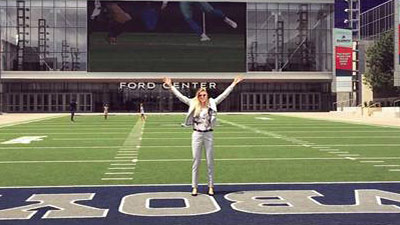 Paid travel
Get a true feel for what it takes to be a sales professional. You will have the opportunity to get out of the office and ride along with tenured salespeople all over the country.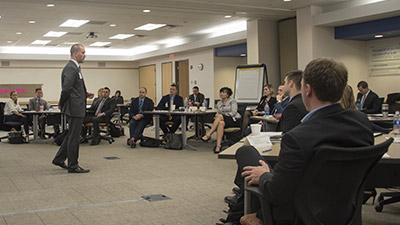 Training and development
Who will be top of the class? Your fellow interns will challenge you each week to sharpen your selling skills, and you'll see how you stack up against your peers. Your mentors will be there along the way to provide coaching and guidance.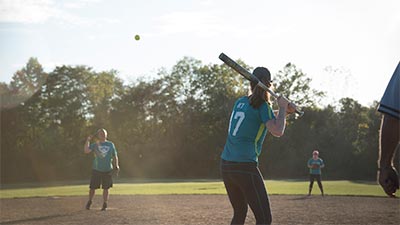 Perks
During your summer, we will take care of housing and travel expenses while you gain experience in business-to-business selling. Did we mention you get to participate in our professional development courses, networking events, and sports leagues, too? This isn't your average internship, after all.

A Day in the Life
Watch the Video
A Day in the Life of a Sales Intern
Sales trainee program
We want to empower you to manage your own territory in a competitive and challenging industry. That's the driving force behind our sales trainee program. Your success is our future.
You can expect
Earning potential
As a full-time sales associate, your earning potential is limitless. During the trainee program, you earn a base salary. Once you have completed your training, you are eligible for commission.
Recognition
Once you have completed the trainee program, you will be eligible for our recognition program. Our top sales performers each year are rewarded with all-inclusive trips to the best resorts.
In-depth paid training
You'll undergo an extensive 12-month training period that will include a combination of classroom training and field experience. Your field experience will give you the opportunity to travel all across the United States, learning about our solutions and the customers that use them. This travel will take place on a weekly basis and will give you a chance to learn about your future clients.
Benefits
As a sales associate, you will work from a home office and be provided a company car, laptop or tablet, smartphone, and other office equipment. We also offer medical, dental, vision, and life insurance as well as up to a 6% 401(k) match.

A Day in the Life
Watch the Video
A Day in the Life of Outside Sales
Experienced sales professionals
You already know your stuff and are ready to jump into the field. We have upper-level positions available across the US with unlimited earning potential. Our top performers receive recognition year after year, and attend exclusive events at luxury resorts.

A Day in the Life
Watch the Video
A Day in the Life of Outside Sales