Reynolds Electronic Payments
Streamline the Accounts Payable Process.
Reynolds Electronic Payments is an accounts payable solution that allows you to streamline your A/P processes and turn a cost center into a revenue generator. Within your Reynolds system, you can submit vendor invoices for payment. Through a partnership with FIS, your vendors are paid on time, throughout the month, however they want to receive payment - wire transfer, check, or Virtual Card.
Virtual Card payments can be sent to any of your vendors and make transactions fast, easy, and secure. Your vendors are happy receiving their money faster, plus, you get to collect rebates on these payments!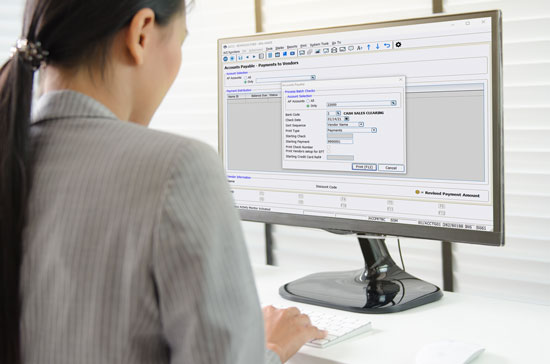 Benefits of Reynolds Electronic Payments
Boost efficiency by simplifying A/P and reducing the hours spent on printing and mailing checks to vendors.
Collect rebates on all single-use Virtual Card payments, turning a cost center into a revenue generator.
Save money by eliminating the cost of printing and mailing checks to vendors.
Maintain security through an electronic audit trail, secure online payments, and the ability to manage user access.
Contact us
What's next
After clicking submit, a specialist will contact you shortly via phone or email to discuss your needs. We value your privacy and will not share your information with other third-party providers.