Automate the reconditioning process to maximize used vehicle profits.
Reduce the reconditioning time of your used vehicles by eliminating manual processes. ReconTRAC provides software to speed up and effectively manage your reconditioning process. You can digitally create customizable workflows, including work order creation, inspections, approvals, repairs and more. The solution's customizable interface allows you to incorporate the software into your dealership's existing workflow, automating the process you already have in place.
ReconTRAC provides comprehensive tracking and reporting, keeping you up to date on work orders and cycle times. This digital solution centralizes all tracking and reporting, eliminating the need for paper.
Benefits of ReconTRAC
Create automated workflows unique to your reconditioning process to speed up cycle times.
Track cycle times in multiple facets to understand where inefficiencies lie.
Work on the go and easily update job statuses with the ReconTRAC mobile app.
Streamline communication between vendors and dealership employees by working in the same system.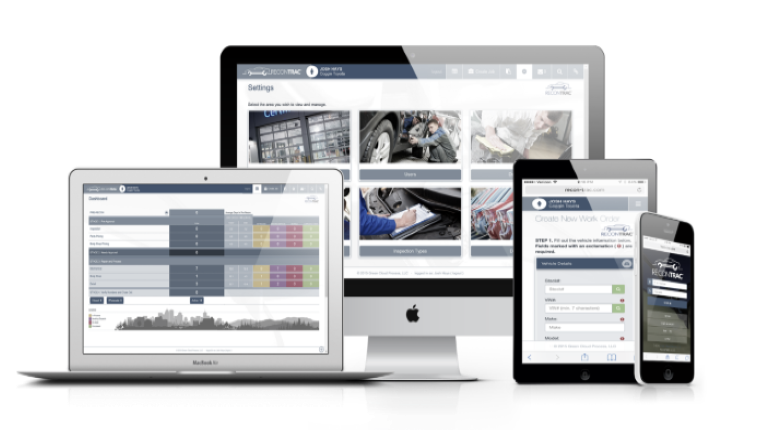 Contact us
What's next
After clicking submit, a specialist will contact you shortly via phone or email to discuss your needs. We value your privacy and will not share your information with other third-party providers.