Achieve employee empowerment, management control, and dealership success.
Equip your entire sales team to be more successful in their roles. FOCUS, a redefined customer relationship management (CRM) solution, enables salespeople and BDC reps to manage every customer interaction as it happens, while allowing management to track performance and train the sales team in real time.
It takes manual work off your team by automatically prioritizing prospects, tasks, and follow-up actions based on the customer's likelihood to buy. It also sends the right communication at the right time with results-based scheduling. With a simple interface designed specifically to each user's role, FOCUS enables your team to work smarter and more effectively to close more deals.
Benefits of FOCUS
Improve sales by focusing on customers who are more likely to buy.
Increase employee efficiency and effectiveness with a seamless desktop to mobile workflow.
Use real data to coach to employees' weaknesses and strengthen your sales force.
Manage every sale with automated, real-time tracking and instant "help" alerts.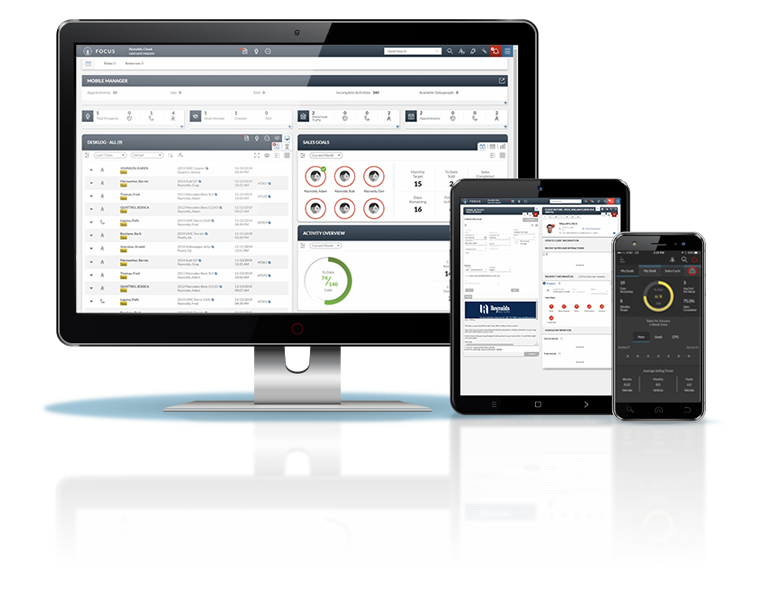 Learn More about FOCUS
What's next
After clicking submit, a specialist will contact you shortly via phone or email to discuss your needs. We value your privacy and will not share your information with other third-party providers.