Improve service CSI and profit.
Satisfy four needs – managing CSI, advertising, vehicle dispatching, and sales lead generation– with one quick and professional solution. Encourage feedback and implement a customer experience process to improve your bottom line. Use a customized, postage-paid, customer feedback card to track and improve your CSI with online reporting.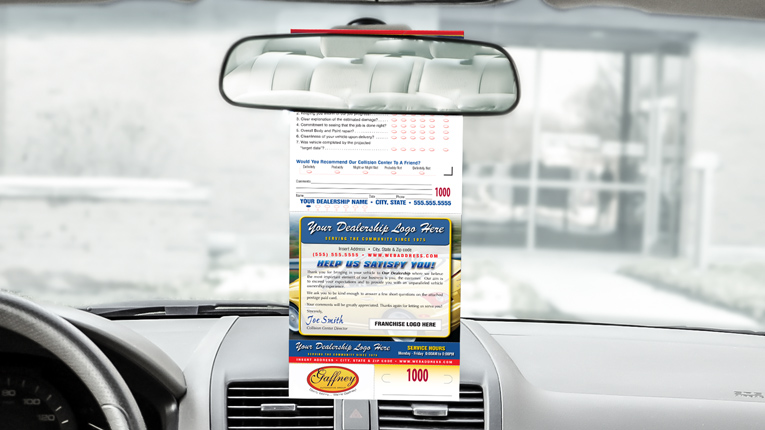 Benefits of ScanTRAX CSI
Receive Hot Alerts via email to quickly respond to poor customer feedback.
Review data sorted by service advisor to evaluate performance.
Capture customer email addresses to improve manufacturer survey response rates.
Forward in-market customers immediately to sales.
Contact us
What's next
After clicking submit, your Document Services Consultant will be notified and will contact you soon. We value your privacy and will not share your information with other third-party providers.