Improve your F&I process with suites of documents designed for your state.
Thousands of dealers and lenders rely on the LAW branded suite of documents when selling and financing vehicles. We apply a rigorous process to keep our LAW brand of products up to date. LAW is the brand you can trust to provide standardized, legally-reviewed F&I documents.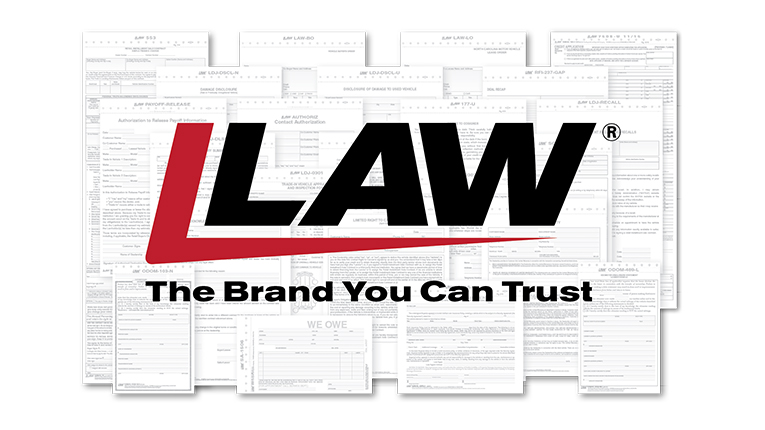 Benefits of LAW Libraries
Protect your business from unnecessary risks with up-to-date documents.
Assist in conforming to current legislation.
Improve customer satisfaction by streamlining the vehicle-buying process.
Contact us
What's next
After clicking submit, your Document Services Consultant will be notified and will contact you soon. We value your privacy and will not share your information with other third-party providers.