Crisis? What Crisis?
It's Not an Industry Crisis Anymore. It's a Retailing Crisis.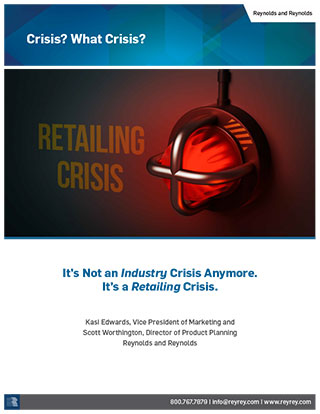 Whitepaper
How can digitization improve your dealership?
Explore how a changed consumer and an expanding digital world is at the heart of a new retailing crisis, with the automotive retailer caught up in the middle. Learn about digitization and the impact it can have in your dealership.
You'll gain insights about:
Reducing costs and creating opportunities for increased revenue.
Improving the experience for the customer and yourself.
Creating new processes and efficiencies.
digitization whitepaper crisis whitepaper Crisis? What Crisis? reynolds whitepapers reynolds and reynolds whitepapers eWorkflow whitepapers digitization eworkflow