Accessory Potential Unlocked
How industry trends reveal opportunities.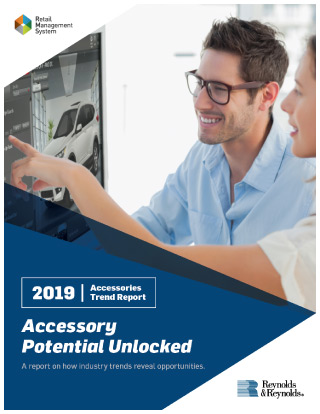 Accessory Sales Continue to Grow
More businesses are drawn to the accessory industry as it continues to expand. Accessory market share has nearly doubled for dealerships in the last four years, yet many still haven't established an accessory department. According to industry trends highlighted in the 2019 Accessories Trend Report, dealerships will continue to be driven toward the accessory industry. Download the report to learn what accessories offer the most opportunity to your dealership and how you can unlock your accessory potential. 
A Look Inside The Report
Top accessory categories sold.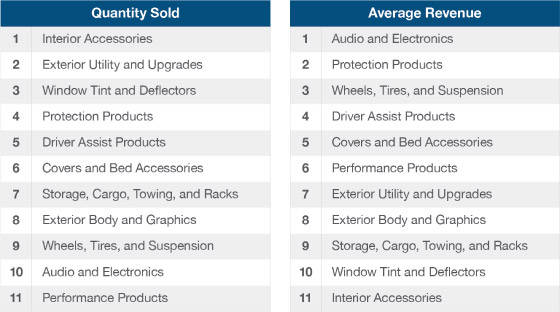 AddOnAuto trend report Accessories Trend Report Accessory Trend Report 2019 Trend Report 2019 Report 2019 AOA Report 2019 Accessories Trend Report