Floorplanning is Now a Cost Center
Protecting Your Profits as Interest Rates Climb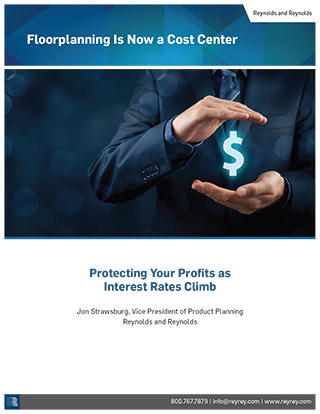 Whitepaper
With interest rates rising six times in the past 20 months, floorplan has become an expense rather than a source of revenue for the first time in nearly a decade. The first instinct when money gets tight is to find ways to cut costs, which could mean cutting employees, turning to subpar vendors, or delaying needed building repairs.
There is another way.
In this whitepaper, you will discover by leveraging technology that allows you to digitally process an automotive contract, you can:
Drastically cut your contracts in transit time.

Mitigate the expense of climbing interest rates.

Free up money for investing in the business.

Retain your highest performing employees.
digital evaluation checklist eval digitization eworkflow electronic