Are You Getting Lost in Your Own Paper Trail?
A plan of attack can help you find your way out.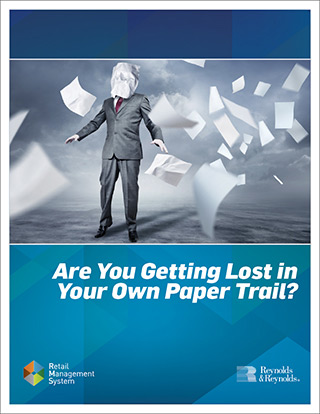 eBook
No matter your role, your day is full of paper.
Piles of paperwork can be overwhelming and exhausting to deal with. Finding what you need can be your worst nightmare.
Without a plan of attack, you might be wondering where to start and how to get it under control. In this guide, learn how to take back control of your documents with quick, easy steps that include:
Identifying your current process and existing bottlenecks.

Finding supportive team members to help lead a change.

Prioritizing reduction efforts and setting attainable benchmarks.
The change can start with you. Be the difference maker in your dealership.
paper trail paper guide paper trail guide guide document documents document guide document archive document archiving archiving archive documents archived paper papers paper flow paper mess paperwork