Experience eWorkflow™
With Bryan Honda
It's streamlined and seamless.
Bryan Honda understood they couldn't keep doing business the way they had always done it. Departments were not properly communicating and disconnected processes were losing them time and money. Customers expected a top-notch experience and they weren't delivering. So, they made a change and implemented eWorkflow processes. The change was ten-fold. Every department, every product, every process became streamlined and seamless. eWorkflow processes drastically improved the day-to-day at the dealership. Check out their story.
"Because the entire dealership is dancing to the same music, it's much more efficient… When you can take the time that it takes to do business and shorten it, naturally your profits go up."
– Tim Roussell | General Manager | Bryan Honda
"Crisis? What crisis?"
The whitepaper discusses how a changed consumer and an expanding digital world are at the heart of a new retailing crisis, known as digitization. And you, the automotive retailer, are caught in the middle.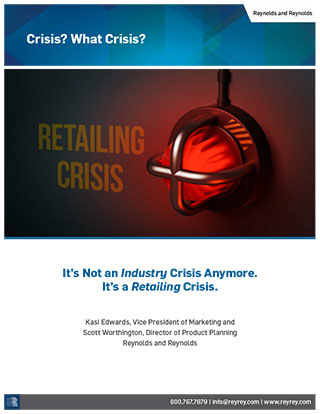 Whitepaper
Download the eWorkflow Whitepaper