2018 Auto Accessories Trend Report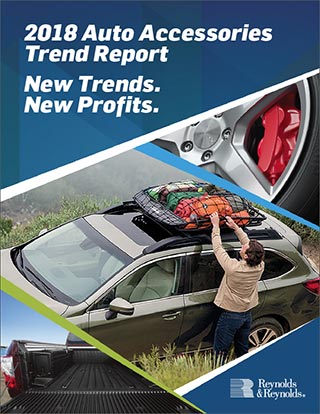 Report
The Latest Trends in Accessory Sales
More than 80 percent of accessory purchases are made in the first 120 days of vehicle ownership. This puts dealerships in a prime position to present accessories and capture that additional profit during the actual vehicle sale. What is that additional profit? In 2017, our accessory tool users averaged $468 in profit per accessory customer. 
What you'll learn from the report
Purchase trends including market, vehicle, and demographics. 
Top accessories consumers are purchasing. 
Which accessories are the most profitable.
Top accessorized vehicle models. 
How you can start capturing your share of the accessory market. 
AOA Trend Report addonauto Accessory Trend Report 2017 Trend Report